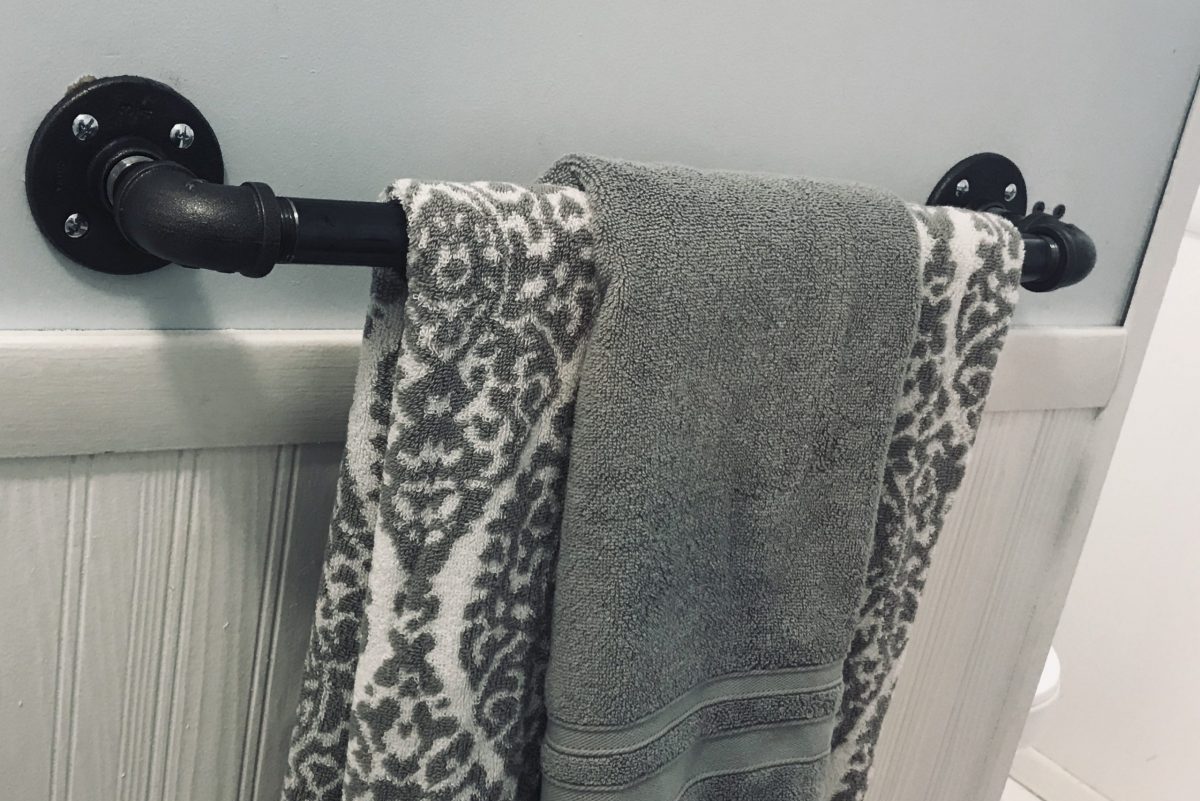 1. Steel Pipe Toilet Paper Holder
If you aim for an overall contemporary or antique setting, you cannot miss out on a detail in your home, not even the paper towel holder. A steel holder attached to a gorgeously patterned wood will complete that sophisticated bathroom look.
2. Steel Pipe Towel Rack
An elegant decor where you can place your bathroom towels. You will no longer feel your towels messing around the style you have worked hard to achieve because there's now a place for these things to look entirely lovely and organized. This will also look good with the tissue rack.
3. Large Wood Crate
In need of a bookshelf or case, but you don't want enormous and giant cabinets to take up the whole space? A unique wood crate may be something you want to consider. You will have ample-sized containers for the stuff you want to keep intact. At the same time, you can place it anywhere, looking fab without taking a lot of areas and causing your home to scale-down.
4.Tiny Wood Crate
We also have a wonderfully designed wood crate in a smaller size. You can put your condiments and utensils here to complement tables and kitchen.